Events
Tibetan Monastery Immersion Retreat February Losar 2020
Awaken to a journey of a lifetime! Join us for our inaugural spiritual retreat in Bylakuppe, India. This is an amazing opportunity to personally discover the magic of our beloved Tashi Lhunpo Monastery India, February 2020 during Losar!
Read all about it here and then fill out this Registration Form by September 15, 2019.
Enjoy the photo gallery of this amazing weekend!
"Cultivating the bodhicitta mind" teaching by Khen Rinpoche, APRIL 13, 2018, 7pm, yoga loft, cowper inn, 705 cowper street, palo alto, ca 94301. *** Please RSVP before April 12. ***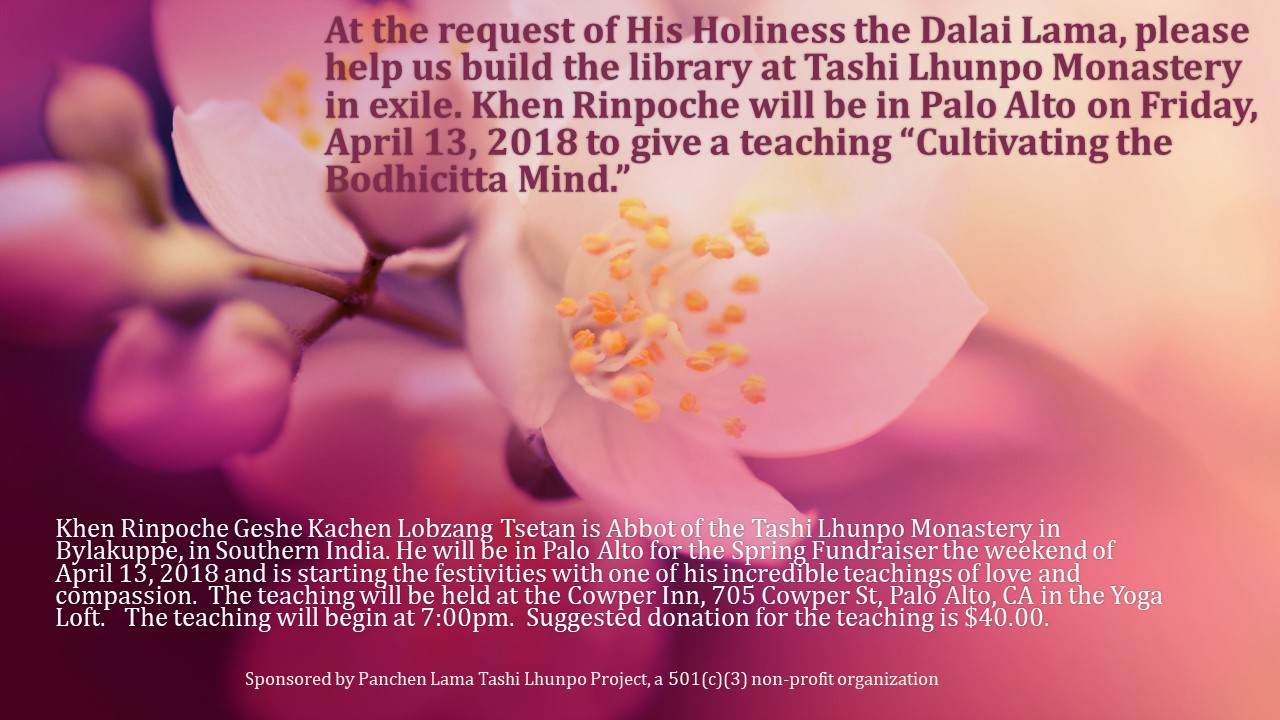 reception and silent auction, APRIL 15, 2018, 3-6pm, cowper inn, 705 cowper street, palo alto, ca 94301. *** Please RSVP before April 12. ***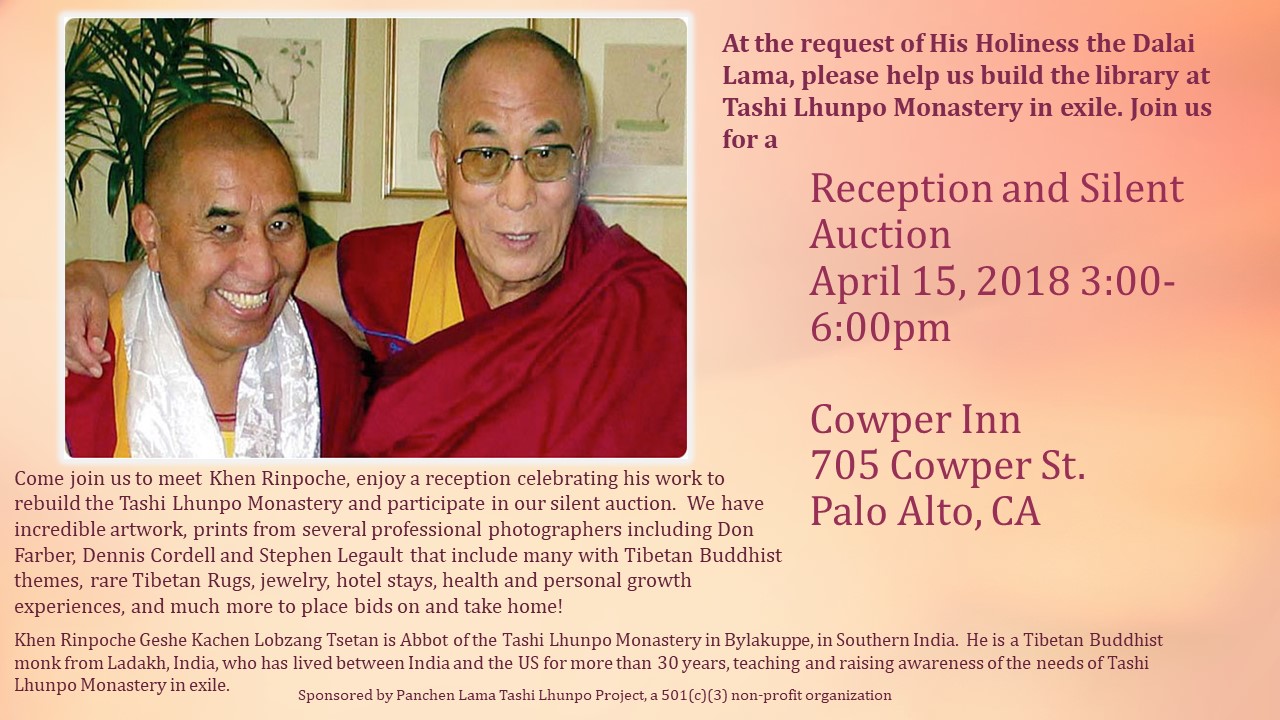 Teaching by Khen Rinpoche Lobzang tsetan, Los Angeles, CA, Sunday, November 19, 2017, 10am-12pm
The Buddha Nature followed by the Ceremony for Generating Aspiring Bodhicitta by the Abbot of Tashi Lhunpo Monastery, Khen Rinpiche Lobzang Tsetan